Student interview originally published on the TCU Schieffer College website.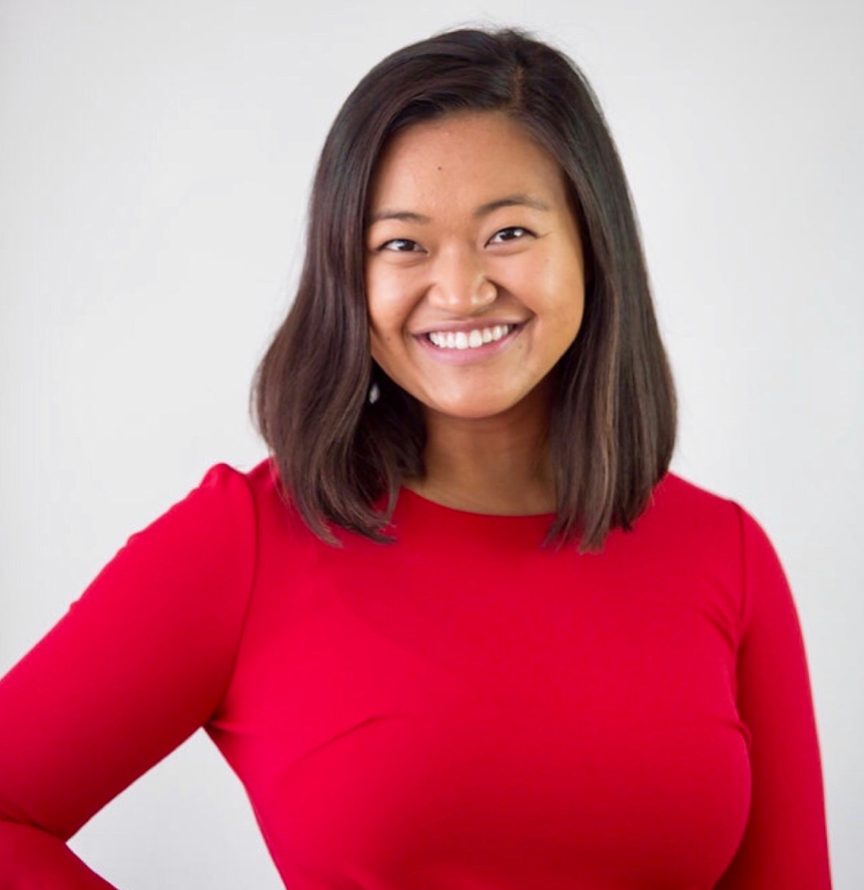 Class of 2018 - Michelle Ross 
By Alison Parks, Schieffer Associates. Strategic Communication.
When Michelle Ross graduated from TCU in 2018 with a double major in broadcast journalism and communication studies, she knew that the path ahead was full of promise, but also many unknowns. Despite her uncertainties, Ross felt confident that the Bob 
Schieffer School of Communication had prepared her with the skills to conquer anything. 
Soon after graduation, Ross landed a job as a multimedia journalist for KSN TV in Wichita, Kansas, where she tells peoples' stories five days a week. "TCU prepared me very well for this job," she said. "Going into my first week of work, I knew exactly what to expect from filming, interviewing people, writing and editing it all together. There were no surprises when I came into work, which was nice." 
The classes that have helped her the most in her career are Communication Theory and Newscasts. "Communication Theory helped me read people and communicate with them at ease. I believe communication is used in any job, so I'm thankful that this class equipped me with much-needed skills," Ross said. "My Newscast class showed me what the work grind looks like with putting a story together. I loved how it was so hands-on and how it felt like a real reporter job." 
Her favorite part about her job is that she is immersed in a new community. Ross says, "I'm lucky I don't have a job where I am stuck in a cubicle for eight hours. Instead, I drive at least three hours a day to meet someone new and hear their story." 
Ross didn't plan to take on a journalism major. She came into college as a communication studies major and needed to pick up a minor. She had always been fascinated with radio and TV and decided to try journalism as a minor. As she went through a couple of intro classes, her professors saw her potential and suggested she pursue a major and see where it goes. She then found that the blend of communication studies and journalism was perfect for her outgoing and friendly personality. 
I asked Ross if she could go back and redo college, what would she do differently? "To be honest, I loved my entire college experience at TCU and don't think I would change anything. I believe each success, failure, class and relationship shaped me in who I am today," she said. "I believe I really got the most out of my college career because I was dedicated in the classroom, visited with my professors often and managed to over-involve myself in on-campus activities. I always tell people I went to the most beautiful school with the most beautiful, inspiring people. It felt like Disney World every day!" 
Ross still keeps up with her professors and classmates from TCU. "The best part about TCU is the relationships made in the classroom. I still call and text my professors for help when I'm lost or confused in the field. Also, I keep up with my classmates every day," she said. 
In ten years, Ross hopes to have a job where she is passionate enough to wake up every day with excitement. She wants to be proud of the place she works and make a difference in this world. From ambitions of being the next "Ellen" to being a news anchor in a big city, Ross knows she has big dreams to chase. "At 23 years old, I have no clue what my dream job is anymore, but I'm confident TCU has given me all the skills needed to open a door for me wherever I choose."