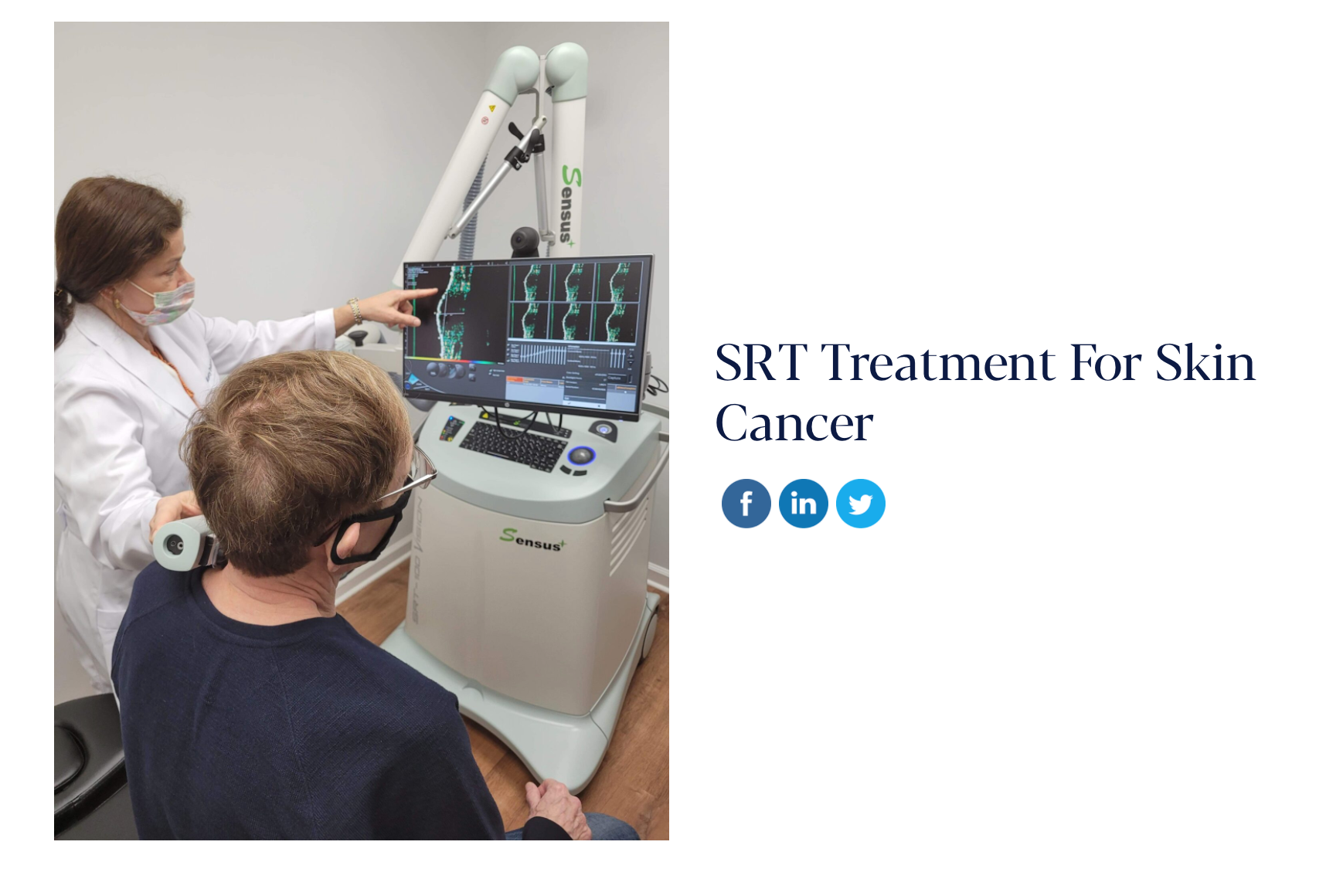 SRT Treatment For Skin Cancer 
Keyword: SRT Treatment for Skin Cancer
If you have been diagnosed with basal cell carcinoma or squamous cell carcinoma, you're probably considering SRT treatment for skin cancer. This virtually painless treatment allows you to eliminate cancer cells, so that you can get back to life as usual.
Not only is it effective at eliminating skin cancer, but it also has a reduced risk of scarring and no downtime during treatments. Keep reading to learn about how it works, and what to expect during and after your treatment at Waccamaw Dermatology.
How SRT Works
SRT stands for 
Superficial Radiation Therapy
, and is a form of radiation that uses imaging techniques to precisely target the damaged area. When using SRT treatment for skin cancer, high-quality images are taken of the problem area beforehand. Your provider will use these photos as a guide to aim the radiation solely on the problem area to avoid harming the surrounding cells. After the session, your provider will then compare your results with the before photos to gauge the next treatment steps.
What To Expect
Every case of skin cancer is different, so your provider at Waccamaw Dermatology will design a treatment plan for your unique circumstances. Your personalized radiation dose will be divided amongst multiple visits in order to provide a safe and effective treatment. Because SRT only goes skin deep, you can expect to be treated safely within your dermatologist's office! There is no need for anesthesia because there isn't any cutting, bleeding, or stitching involved in the process. After the treatment, there is minimal risk of scarring or infection, so you can resume life as normal!
Conditions Treated
SRT treatment for skin cancer is used to treat non-melanoma skin cancer as well as keloids after surgical removal. This treatment is particularly useful for cancers located in sensitive areas, or for patients that may not be good candidates for surgery.
If you're interested in SRT to avoid scarring and pain associated with surgery, 
schedule a consultation
 with us today!